A clutch of crypto analysts has been calling for a six-figure bitcoin price for the longest time, subsequently advising investors to stack the bellwether cryptocurrency as it's on track to hit new all-time highs thanks to its considerable upside potential.
While the stratospheric projections are a head-scratcher for some, the good news is the charts suggest bitcoin could climb as high as $300,000 per coin. In various posts on Twitter on October 4, a Twitter user going by the name TechDev identified a bullish pattern in Bitcoin's relative strength index (RSI).
Major Factor For Bitcoin's Triumphant March To $200,000-$300,000
The bitcoin price has been racing higher day after day, and it seems like the good times won't be ending anytime soon.
Looking at the RSI, the coin is well on its way to smashing through the elusive $200,000 mark and higher in the future. RSI is a price momentum indicator that is used to pinpoint oversold and overbought conditions in the market. The bitcoin price action has undoubtedly exhibited four-year cycles, and so has the RSI. During each quadrennial halving cycle, the relative strength index reaches a peak that is lower than the previous. This helps technical analysts to identify a cycle top beforehand.
Moreover, each cycle has two peaks and BTC is firmly moving towards the second peak in 2021. However, where the bitcoin price will be trading exactly when the cycle top is spotted is unknown.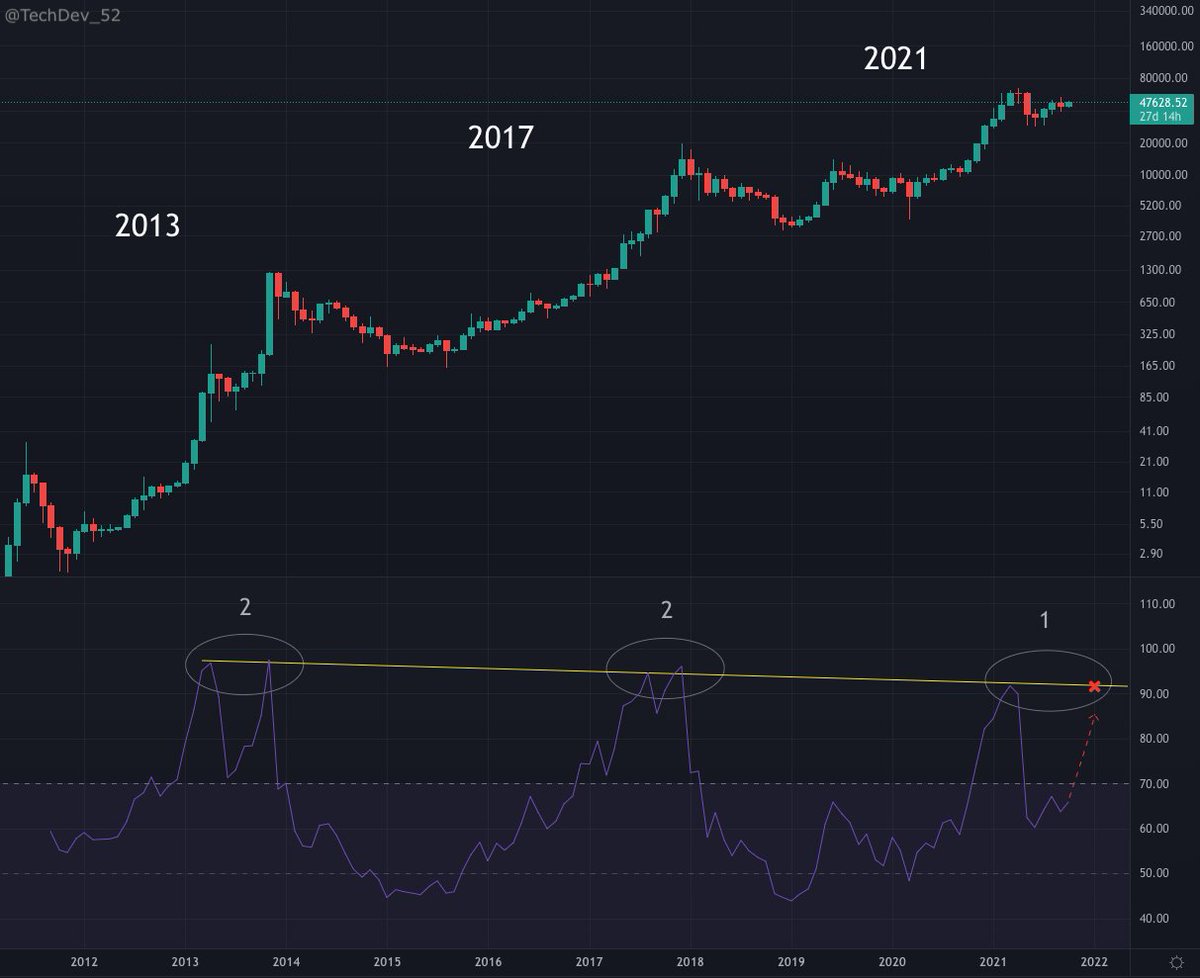 But this is not where TechDev stops. In another tweet, he indicated that bitcoin could top the $200,000k-$300,000k range during this cycle. The pundit captioned a different chart that shows Fibonacci levels, adding that BTC racing to $200K and beyond "looks almost too programmed".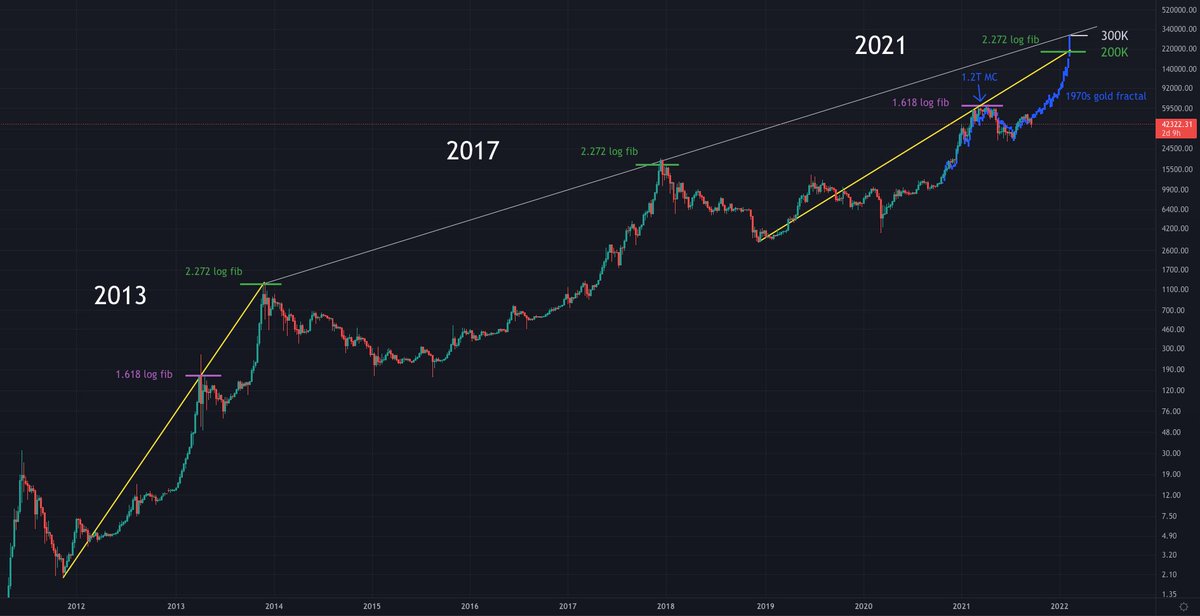 Similar to the RSI, the fibonacci levels are also dependent on the quadrennial halving cycles. Each peak, however, is an order of magnitude higher than the previous. This suggests that for this year, the $20,000 Dec 2017 peak should translate to anything between $200K and $300K.
Interestingly, this is in line with PlanB's Stock-to-Flow cross-asset, or S2FX, model which predicts bitcoin could hit $288,000 before 2024 when the present halving cycle ends. But this is only an average, and PlanB thinks the peak of this cycle could potentially double that figure.